TRIMARAN SUPER YACHT - The largest in the world
The Largest Tri-Hull in the World - US$100 Million!
At 84m (276ft) the White Rabbit Golf Trimaran Super Yacht is valued at US$100 million and is the largest tri-hull in the world

The Singaporean owner, Goh Cheng Liang, aged 91, has owned several yachts all called White Rabbit.

1989 - White Rabbit Alpha (White Rabbit A)
1995 – White Rabbit Bravo (White Rabbit B)
2001 – White Rabbit Charlie (White Rabbit C)
2006 – White Rabbit Echo (White Rabbit E)
2017 – White Rabbit Golf (White Rabbit G)
And finally, Charley, which, at 46m is a purpose-built shadow vessel to support White Rabbit Golf in all its voyages!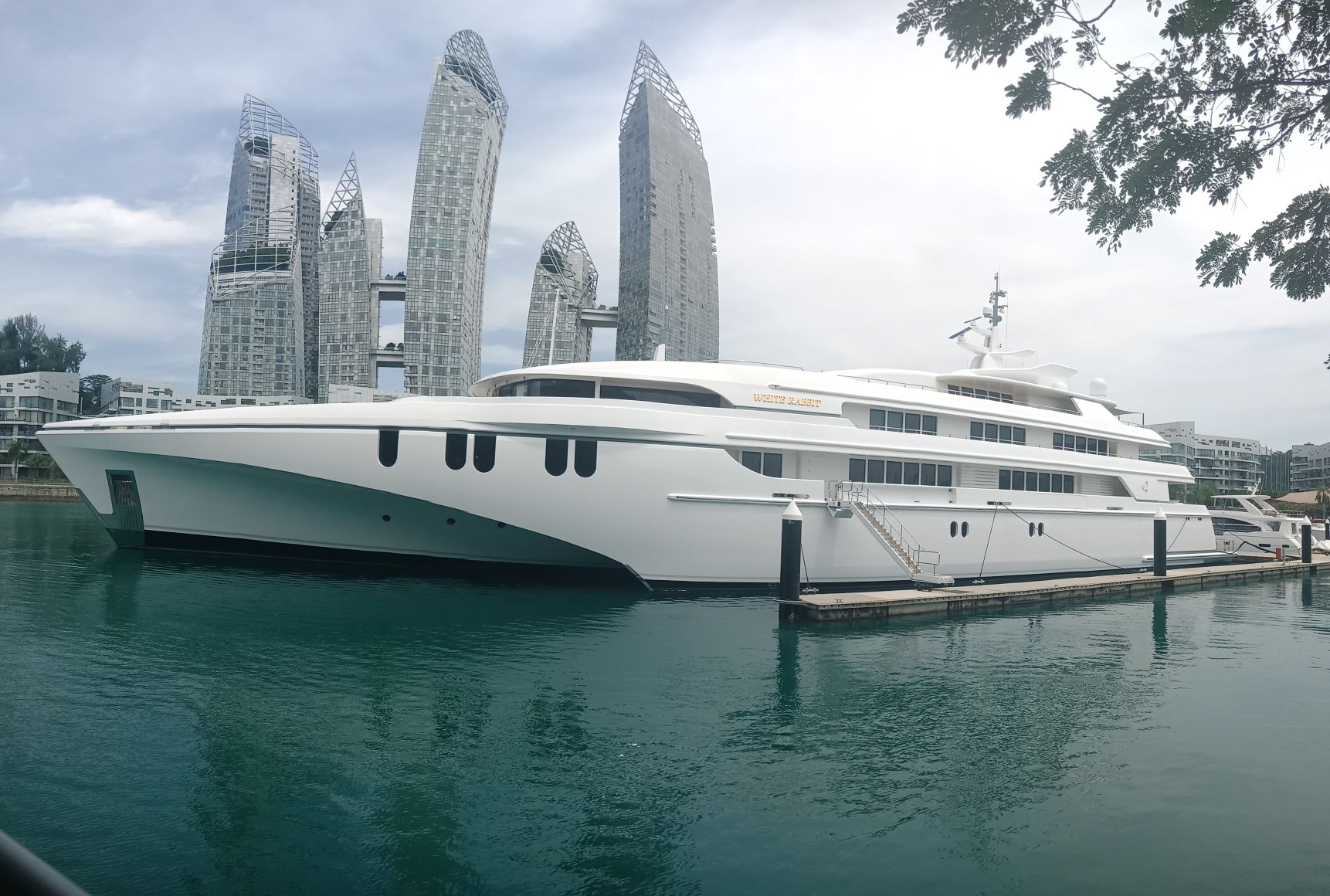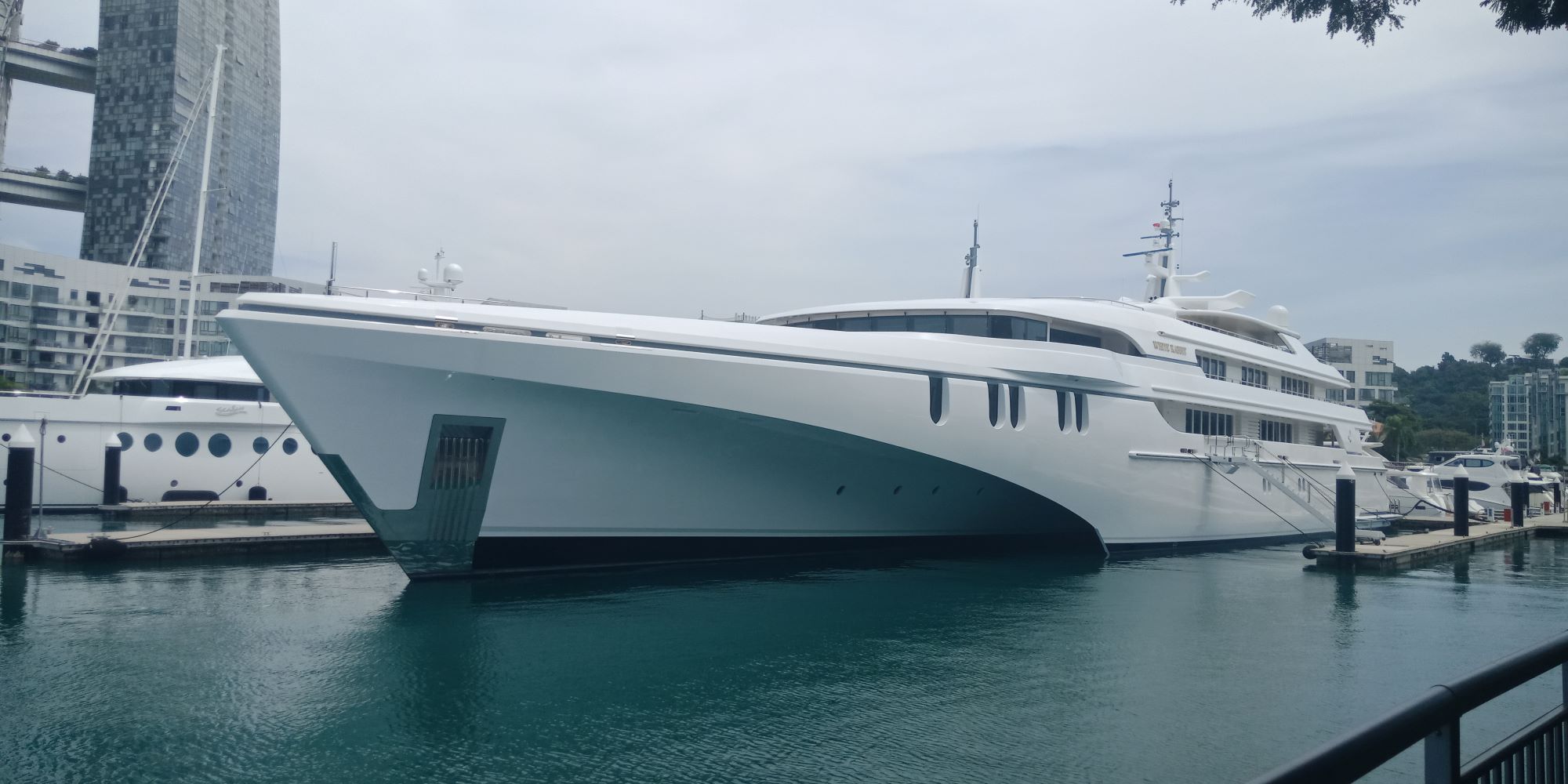 This inspiring rags-to-riches man was sent to Malaya in his early teens, when World War II broke out, to help his brother-in-law sell fishing nets. After returning to Singapore, he worked in a hardware store for four-and-a-half years. Later, in 1949, war supplies were auctioned off by the British Army, and Goh bought "rotten paint" for cheap. Armed with his paint and a Chinese dictionary on chemicals, he started experimenting by adding solvents and mixing colours, and eventually created his own brand of Pigeon Brand paints. Then, the following year, when the Korean War began and imports were severely restricted, Goh's business boomed!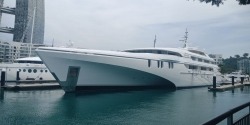 Goh is the founder of the South East Asia paint business and owns 39% shares of Nippon Paint. His net worth is estimated at $8 billion and in 2015 he was reported by Bloomberg to be the richest man in Singapore. Hup Jin, Goh's son, is the chairman of Nippon Paint.
Goh Foundation
Goh is also the founder of Wuthelam Holdings which now has interests in the paint business and property development, amongst other things, and his Goh Foundation has made large donations to the National Cancer Centre in Singapore, and several other charitable causes.