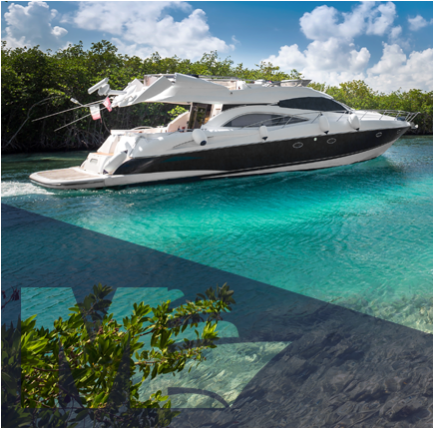 MOTOR YACHT CHARTER
Looking to charter your yacht and profit from an audience of waiting customers? With our CharterLink service, we will provide you with the platform to share your listing with the thriving yachting community.
Chartering your yacht is as easy as uploading your details to our database and from there we will ensure you reach a wide audience with ease.
Register online now and choose the Charter Services option to get started.
There are no charges for registering with us or chartering your yacht.
Looking for a Motor yacht charter? Then use our search tool and select the option to see only yachts available for charter. But, there are several considerations to think about before making any concrete plans.
Types of charter: Depending on your sailing experience, there are different options to consider with regards to motor yacht chartering. Bareboat chartering is reserved for experienced sailors and you will need an industry qualification to do so. Flotilla sailing holidays require a similar level of experience and qualifications as bareboat chartering but, as skipper, you will have the assistance of the flotilla lead crew and the shared knowledge of other skippers. Skippered yacht chartering is for those who are new to sailing or are not at a stage where they feel ready to skipper themselves. In this instance, an experienced sailor will take charge of driving the yacht whilst you sit back and relax.
Prerequisite qualifications: There is degree of legroom to this question as you don't need a qualification unless you intend to captain the ship yourself. As such, the following information is not relevant if you intend to hire a qualified skipper and crew.
If you do wish to operate the boat yourself, a formal qualification is generally required, and the decision lies with the operator which in turn will reflect the legal system of the governing territory. Different territories have different rules about the subject, so it is best to cover all bases and get hold of an ICC (International Certificate of Competency) or similar qualification depending on your destination. Finding a course is easier than you think, the UK's Royal Yachting Association is recognised and accepted globally, and an RYA certified qualification will carry a lot of weight in any territory. Find the course for you now at: http://www.rya.org.uk/courses-training/Pages/hub.aspx.
The following countries will accept an ICC as proof of competence:
· Austria
· Belarus
· Belgium
· Bulgaria
· Croatia
· Czech Republic
· Finland
· France
· Germany
· Hungary
· Ireland
· Italy
· Lithuania
· Luxembourg
· Netherlands
· Norway
· Poland
· Romania
· Slovakia
· Switzerland
· UK
The following countries do not officially recognise an ICC as a proof of competency and require a separate proof:
· Greece
· Moldova
· Portugal
· Spain
· Russian Federation
· Serbia
· Sweden
· Ukraine
· USA
Make sure you are aware of every country's requirements before attempting to charter a boat.